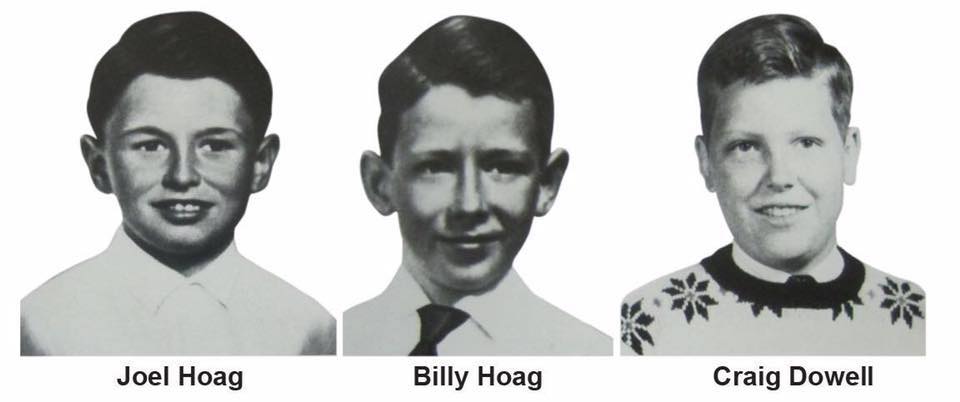 May 10, 1967 was the last day of normalcy for the Hoag and Dowell families in historic Hannibal, Missouri, Mark Twain's boyhood home. Joel and Bill Hoag, gregarious kids from a family of thirteen, and their neighbor, Craig Dowell, went off to play and never came home. The search for the trio centered on nearby subterranean cave networks exposed during highway construction. More than three-hundred cavers and other volunteers participated in the month-long effort to find the lost boys, but nary a sign of them was ever discovered.
The story, captured in my last book Lost Boys of Hannibal: Inside America's Largest Cave Search, remains one of America's most vexing mysteries. Today, we remember Joey, Billy, and Craig, and their families, as we reflect on this terrible loss.
The Hoag boys were childhood friends of mine. Joey and I, and so many other kids, were modern day Tom Sawyers and Becky Thatchers, exploring the hills, forests and cave openings in our cave-riddled state. Missouri is known as the Cave State with more than seven-thousand caves identified, and more being found regularly as land development progresses.
My next book, Souls Speak, continues the story of the lost boys, as we pursue an astonishing lead into their shared fate. This remarkable paranormal investigation, will be published and available in June 2019.